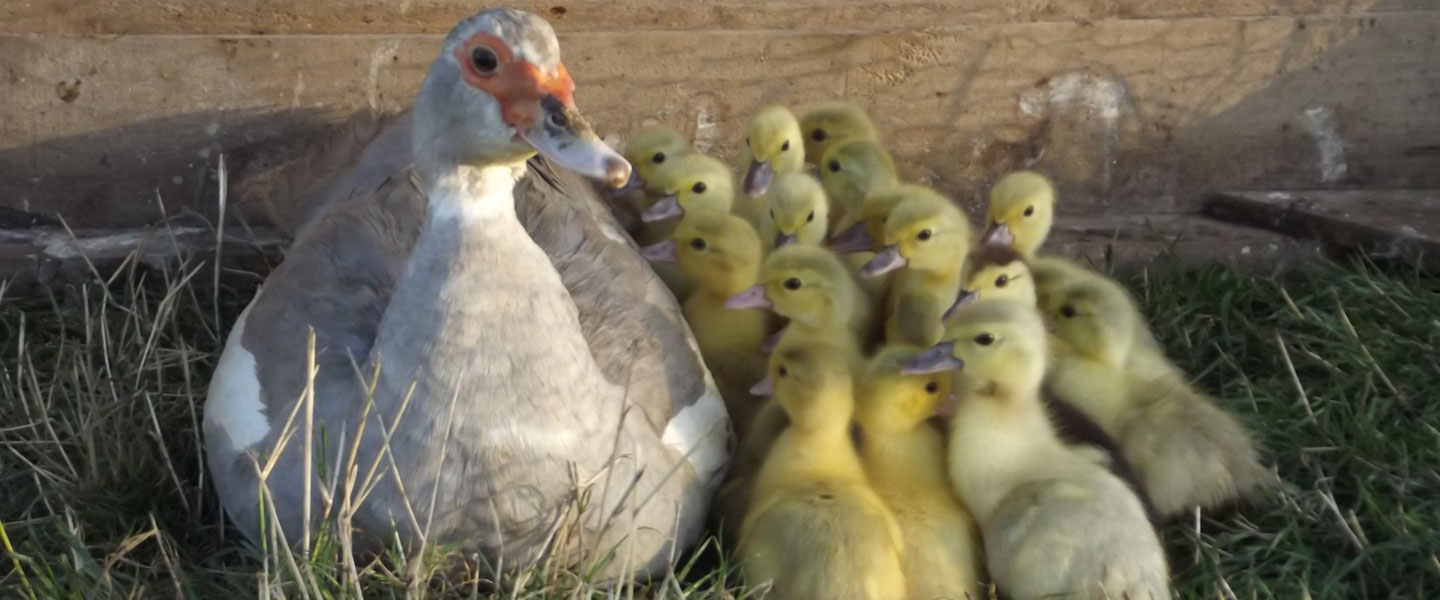 Welcome to Orchard Poultry
About Us
Supplier and breeder of ornamental and rare breed poultry, waterfowl & Guinea fowl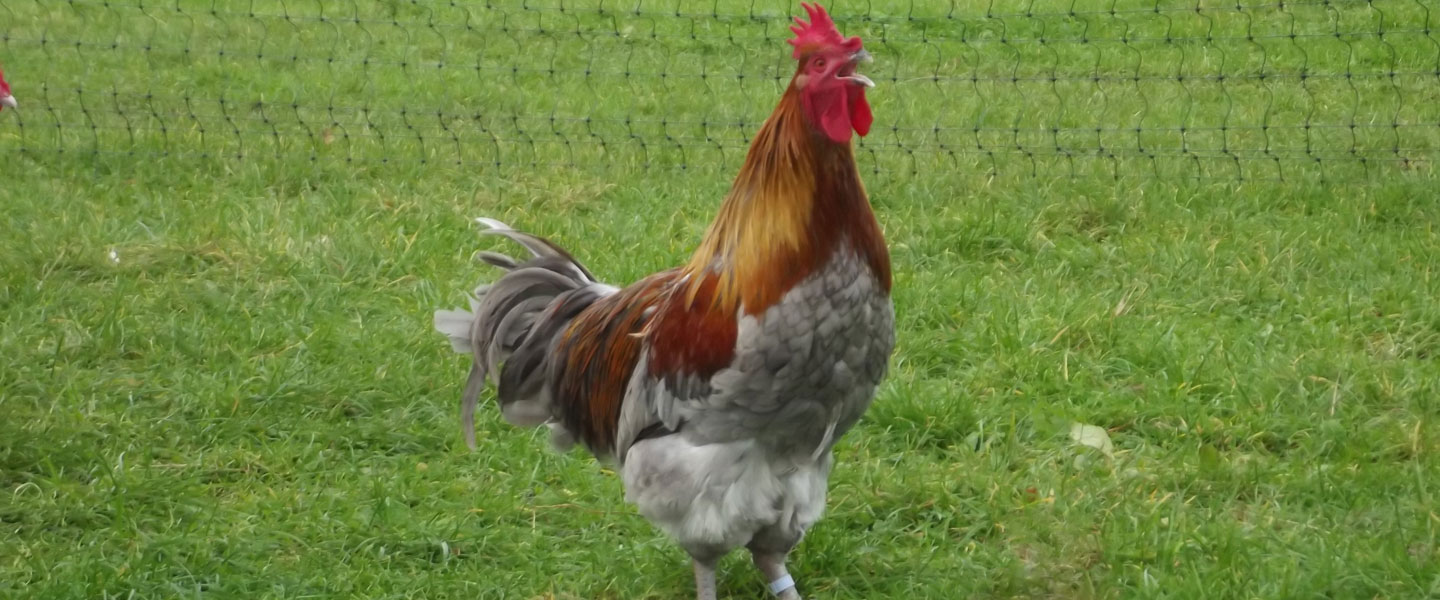 Orchard Poultry
See our testimonials
Supplier and breeder of ornamental and rare breed poultry, waterfowl & Guinea fowl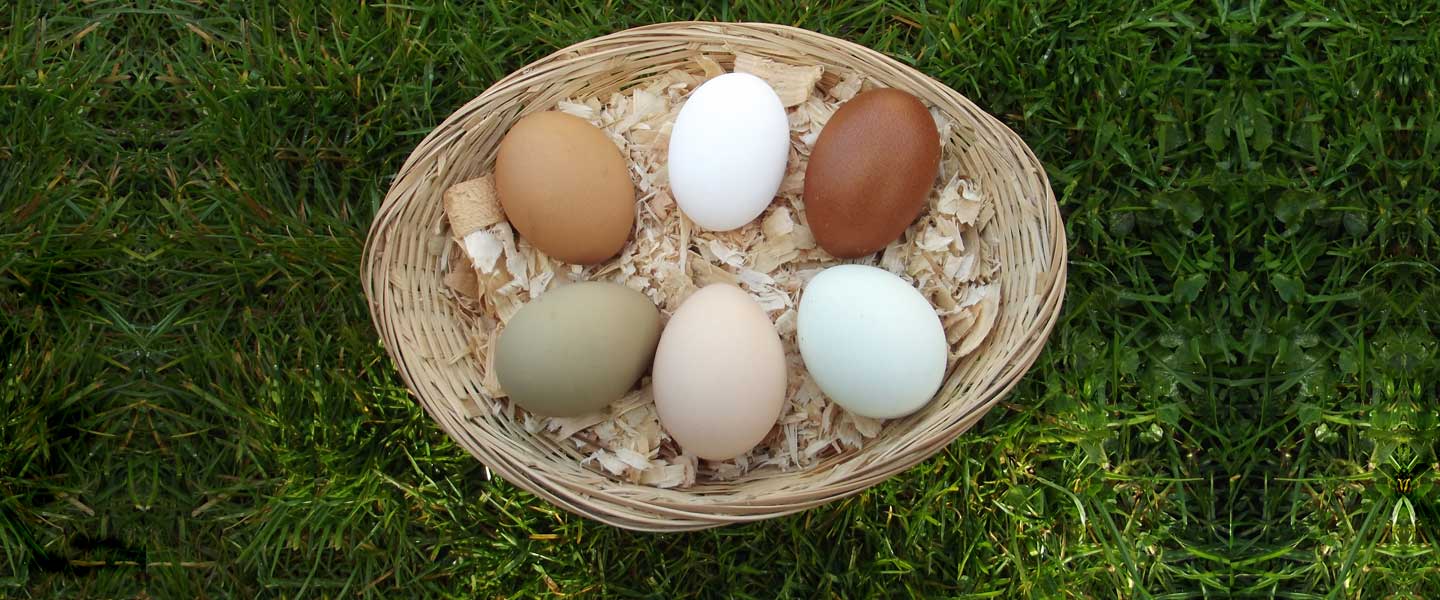 Poultry & Equipment
Head to the shop
Hints and tips in Chicken Talk, or shop for poultry and equipment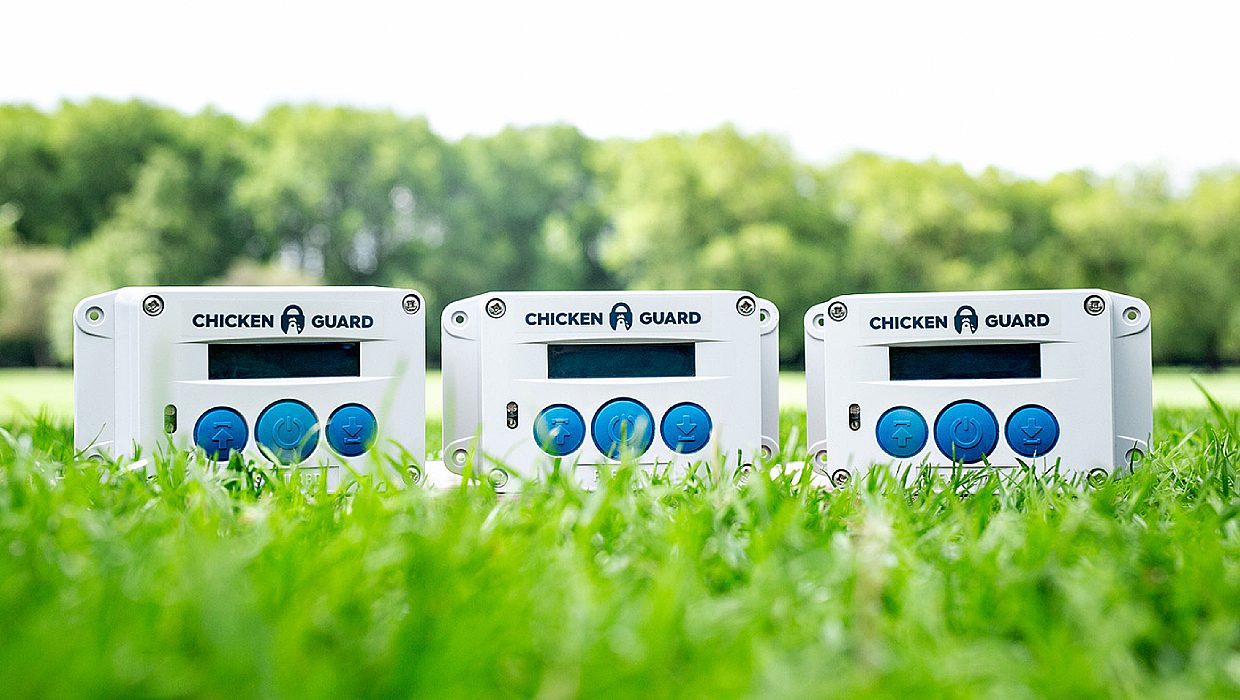 ChickenGuard Products
Head to the shop
New range of ChickenGuard products now available
We sell rare breed poultry and hybrids
Welcome to Orchard Poultry and Bees
Based in the lush green fields of Somerset, Orchard Poultry offers a range of poultry for laying, exhibition, ornamental and table purposes. We breed and sell ornamental and rare breed poultry, waterfowl & Guinea fowl and hatching eggs. We only breed from the healthiest and strongest pure-breed stock to provide you with the best birds possible. Most of our sale stock is at Point of Lay (POL for short), but you can contact us to talk about what you want.
As well as our pure bred poultry, we also carry a new range of Hybrid Poultry and these can be found on the Hybrid page.
Our birds are reared with lots of leg-room and grass to run around on; We've been advised by our Vets and DEFRA that too many incoming visits risks bringing disease to our girls, so please don't turn up without arranging things with us first; our primary concern is the welfare of our birds.
We transport your poultry to you by a specialist DEFRA registered courier to ensure the bird's welfare and make the journey as stress-free as possible for the birds.
Have a browse around the pages for hens, ducks, quail and other fowl; We love our poultry and hope you will too.
We are members of the RBST (Rare Breed Survival Trust) and the BWA (British Waterfowl Association).
All Fully Vaccincated Stock
All our poultry are vaccinated against: Marek's Disease, Infectious Bronchitis, Newcastle Disease, Avian Rhrinotracheitis, Egg Drop Syndrome and Mycoplasma gallisepticum. We are also DEFRA registered.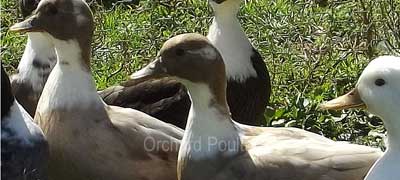 Here at Orchard poultry, we have been rearing poultry for over 15 years. In the last ten years we deceided to concentrate on pure, rare-breed and other poultry as we find it far more intresting and enjoyable. We hope you find our poultry intresting and enjoyable as you tour around our site. We have tried to provide you with a place where you can choose what you want with ease.
We will sort out all the hassle and problems with delivery, making sure all the birds you purchase reach you infection-free and in top condition. We will be delivering all local poultry ourself, and any poultry to be delivered outside our local area we will be using a top class DEFRA registered poultry courier, who has many years experience and works to the highest standards.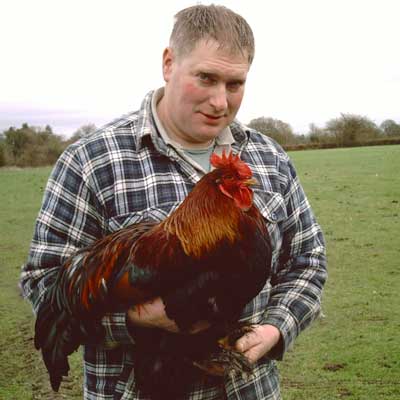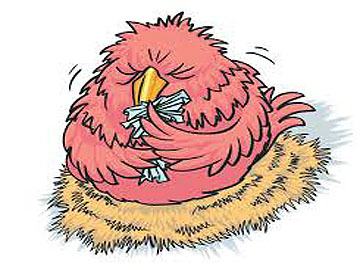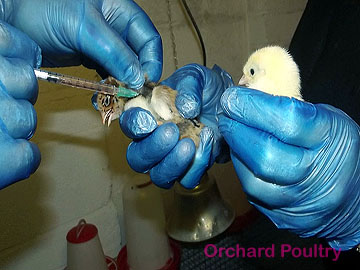 When you're buying poultry, it's worth checking out what the breeder means by "vaccinated", as it can be one of those terms that varies greatly in meaning from one breeder to another.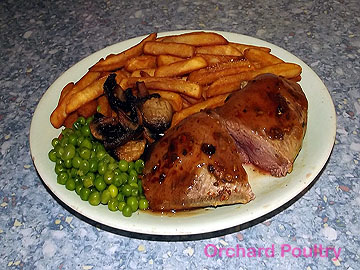 My Favourite dish, Fresh!! From running around out in the field to cooked on a plate within an hour. These are my favourite ducks, not just that they are quiet and friendly and wandering around the garden like a pet rabbit…
Just thought that I'd let you know that I won 1st prize today for a dark Indian Game hen that I got off you earlier this year at The Royal County of Berkshire (Newbury) Show and thought you'd like to know! Regards,
Robin
Just a short note to say the four hens arrived looking bright and healthy this afternoon. They set about investigating their new quarters straight away and so far I am very pleased with them. Malcolm the courier was very helpful, carrying them into the garden for me. First class service! Thanks for all your help.
Leva – Neath, Wales
Just to say we did what you said and put them in as night. They are a bit wary of each other but not fighting like they did yesterday. We've even had our first egg! Thank you for being so kind. It was lovely to be able to go in to see the chickens with the kids and choose. Kind regards.
Emma
Visit our directory of breed clubs and useful resources for poultry keepers